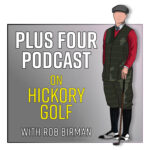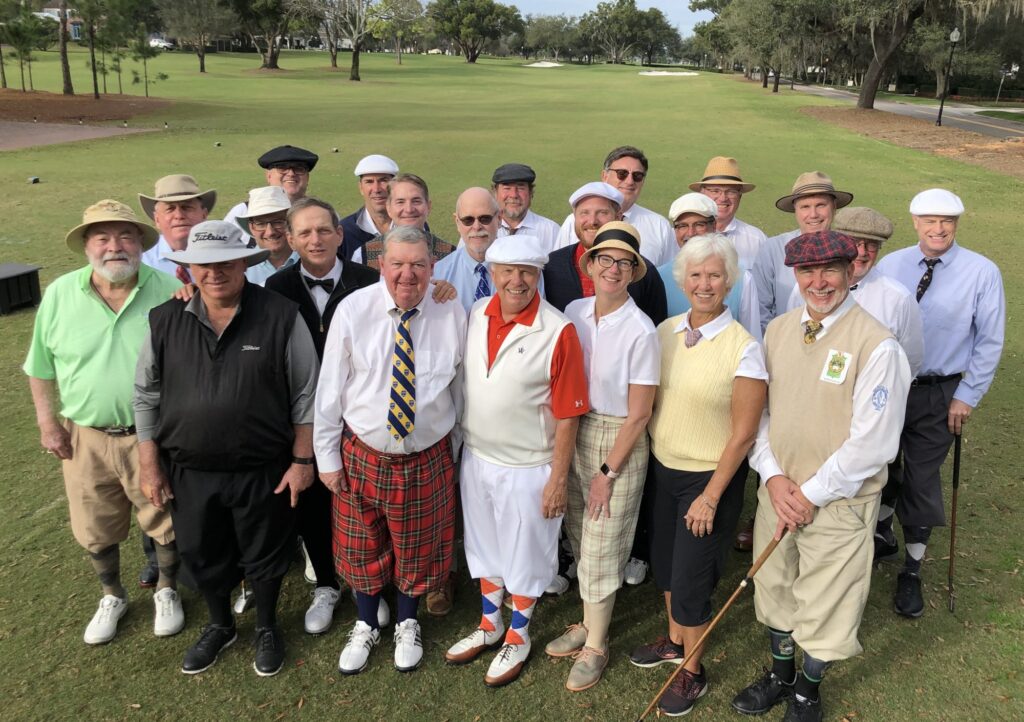 The Florida Hickory Golfers are a regional group of golfers dedicated to preserving the pureness and authenticity of golf by playing with hickory shafted clubs on traditional golf courses. At over 65,000 square miles, the state covers a vast territory, yet this group manages to build success upon success, now boasting a groundbreaking partnership with the Florida State Golf Association, which is exponentially elevating their presence and setting a new standard for other statewide regional playing groups in the United States.
Like so many groups, FHG started as an offshoot of Golf Collector Society events. Collectors at these events would grab their 100 year-old clubs and hit the nearby links, thrilled to discover the old clubs still had quite a bit of game left in them. They now host the Temple Terrace United States Professional Hickory Golf Championship, Winter Park Hickory Classic, and the Race to Mount Dora, among many other monthly events.
Captain Mike Stevens was joined by co-conspirators Bill Geisler and Rich Grula for a reflection on this progressive regional hickory golf organization that manages, in spite of their growing media presence and expanding annual events calendar, to keep it simple. Growing the game, enjoying one another's company, and welcoming new players is the hallmark of the Florida Hickory Golfers vibe. They give us all something to emulate as, as I note at the end of the conversation, they very well could become the fastest growing hickory association in the USA.