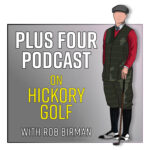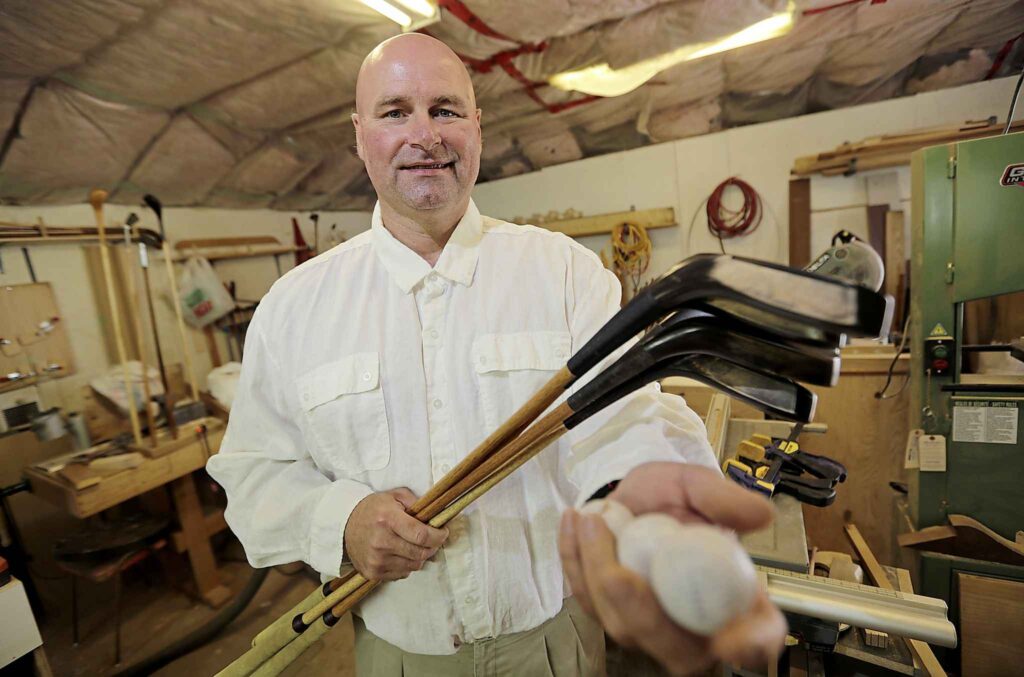 There aren't many people devoted to the craft of hand-making longnose clubs as they were made in the 19th century. Kelly Leonard is one of those rare exceptions. Based in Canada, Kelly is a one-man show. By day, he makes his living in construction, but in his free time, he's passionate about hand-shaping wood, horn, brass, and linen to create magical and modern instruments from start to finish that send the bearer back to the time before the modern golf ball was invented. A Leonard club is made for gutty or featherie golf, but as you'll hear in this episode, some have been using Kelly's longnose clubs for gutty and even casual rounds with a modern, low-compression golf ball with nothing but blissful feelings and that small connection one can conjure with players the likes of Robertson, Strath, Morris, Anderson, Park, Balfour-Melville and others.
Kelly suspects every handmade longnose club has six solid hours of shaving, sanding, rasping, gluing, and finishing in them…and he's made more than 400 so far. This is serious stuff. Of late, he's been producing clubs on templates of some of the Greats, from McEwan, Forgan, Philp, Cossar, Park, and Dunn.
What are you waiting for? If you love hickory golf, and you play with clubs from 1900-1935, and/or replicas, there's only a few centuries of other authentic versions of the period golf experience at your disposal! Kelly recommends using the McIntyre Park ball with his clubs, but whatever you do, look around, consider our forebears, and if you're curious, feel part of history in your hands and ears, and all of your senses, by swinging a longnose golf club.
Find Kelly on Instagram